Director | Producer
Todd Tucker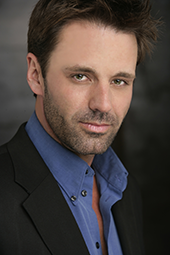 Todd Tucker moved to Los Angeles, California in 1990 and became highly respected amongst top special effects makeup and creature creators in the industry. In molding his path, he worked on over 100 feature films and television shows. In 2001, Tucker began producing and directing shorts, commercials, feature trailers, and television pilot concepts.
He became a member of the Directors Guild of America in 2007, and went on to Second Unit Direct and produce feature films such as The Trailer Park of Terror and Soccer Mom.
During 2009, Tucker created, produced, and directed the family comedy Monster Mutt, which received worldwide distribution and won "Best Comedy" at the International Family Film Festival.
Tucker recently finished producing and directing his new feature film The Terror Of Hallows Eve, which is projected to be released in 2017.
Tucker's vast experience as a writer, producer, and director ensures that he will continue to be a driving force in the entertainment industry.